I'll never forget when I had my first baby and I was standing in the master bedroom of our Sherman Oaks home, staring at the TV. I cringed the first time I found "childrens programming". I couldn't believe that I was looking at the only available entertainment on cable television for families. Flash forward 10 years and all of that has changed so much!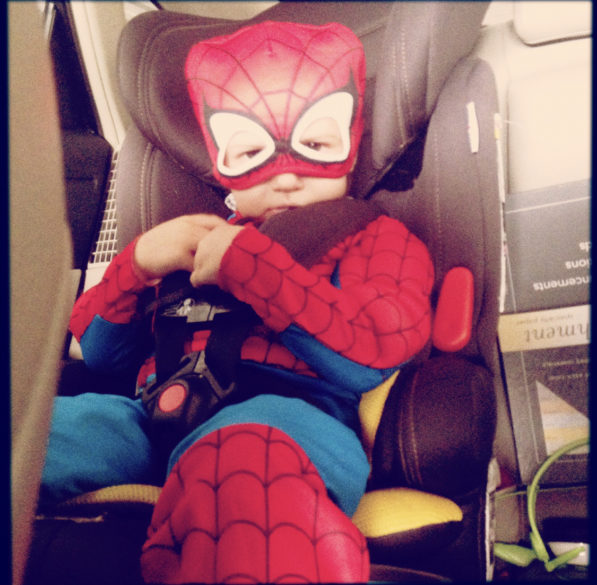 Have you noticed that Hollywood is making it easier for us moms to find good entertainment that we can all enjoy as a family.. no matter what age our little ones are? Gone are the days of having to watch torturous TV shows that only a 3 year old could ever enjoy. Now we have high-quality purposefully made entertainment that our youngest babes and also moms and dads can enjoy. And I do have some favorites that I share with other moms I know.
Marvel Super Hero Adventures
Marvel has blown me away with their programming for kids. Now my two littlest ones are old enough to watch Kids YouTube videos but not quite old enough to see PG movies in the theater. What they find inside their DisneyNOW ap p on their iPads is incredible. They've found shows with characters that, as a mom, I totally approve of. I know there won't be any weird commercials or inappropriate advertising. I can let them watch what they choose because it's all made just for them. The big bonus is that I'm genuinely entertained when I join them to watch a show. With what Marvel is doing, it has brought back the cherished idea of "Family Time" gathered around a shared source of exciting entertainment.
As a Broadcaster I was asked to help tell more families hear about my love for Marvel Super Hero Adventures and of course I jumped at the chance! This is the kind of thing I really believe in, and you know me; When it comes to spending my time working in the entertainment industry, I choose projects where I'm able to include my family. Needless to say my kids were one hundred percent on board here. I Hosted an amazing Twitter Party and enlisted two of my favorite Mommy Influencers from my two favorite cities. Kathy who writes at Bel Air Mommie in Los Angeles, and Audrey McClelland in New York who writes 3 blogs including MOMGenerations. We had so much fun!! ICYMI click #marvelsuperheroadventures on Twitter or follow my page to scroll the party. We had books and toys to give away. I felt like Santa Claus. After that I collaborated with Marvel & DisneyNow to host a fun Instagram Giveaway on my IG page. We just packed up a prize box that had the coolest Black Panther figurine in it. You can check out my post that I'm super proud of because I think it's the cutest kid ever in it (my son Cruzer) and with it we reached thousands of Marvel fans.
Another element of this campaign that I absolutely loved was making my Mommy Influencers feel special. I sent this Bonus Material out to my Moms In Media Group as a "sneak peek" of a video where Spidey explains to the kids how to be like him. How fun is that? You can join my group so I can include you in future fun stuff like this! We can all enjoy the vid now. Here it is below:
There were so many cool things from the Marvel Super Hero Adventures team. The icing on this layer-cake for me was the picture books and easy chapter books for young readers. My family loves them! Becoming fans of these Marvel shorts lead to my kids becoming curious about comic books. Since I've introduced them to the comics they've wanted to read, write, and draw more themselves! It's all good here and I'm excited to keep bringing you more entertainment news that helps moms manage our time and sanity ;) and encourages our kids' creativity.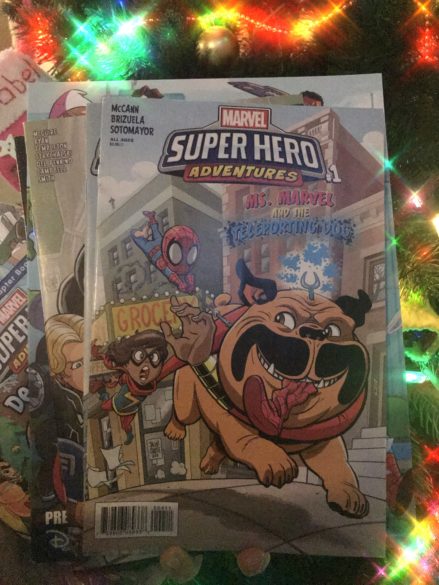 Find books for every level of reader online or on Amazon. I've found the collection of Marvel's age-apropriate Playschool toys by Hasbro here. And you can watch more Marvel Super Hero Adventures on your DisneyNOW app or on YouTube anytime.
This post is part of a paid campaign in partnership with Marvel. This post may also contain affiliate links. Thank you for supporting MomsInMedia by subscribing to my website!
This post comes from the TODAY Parenting Team community, where all members are welcome to post and discuss parenting solutions. Learn more and join us! Because we're all in this together.